The first bank holiday of the year is also a double one – here are our top ten things to do over the Easter weekend in London.
Easter weekend isn't just a time to scoff loads of chocolate and have a big roast dinner: it's also a double bank holiday. We get four whole days off between Good Friday on April 7 and Easter Monday on April 10, so the world – or at least London – is our oyster.
Worried about filling up all your extra time off? Time Out has your back. There's plenty to do in the capital over the Easter weekend: from checking out spring flowers and other kid-friendly Easter activities to swinging by one of London's top rooftop bars and coffee shops. Hopefully, the weather will be glorious and hanging out in the park for four days straight won't involve dashing away from freak rain storms.
But if not, you can still spend your time checking out a free art exhibition, seeing some top theatre or treating yourself to a proper pub roast on Easter Sunday. If you're looking for something truly special to do over the extra-long April break, read on for our top ten things to do in London this Easter. From a resurrection-themed pub crawl to Good Friday club nights, there's absolutely no way you'll be bored.
How to spend your Easter weekend in London
1. Kick off your four-day weekend with a 'very, very good Friday' party at The Cause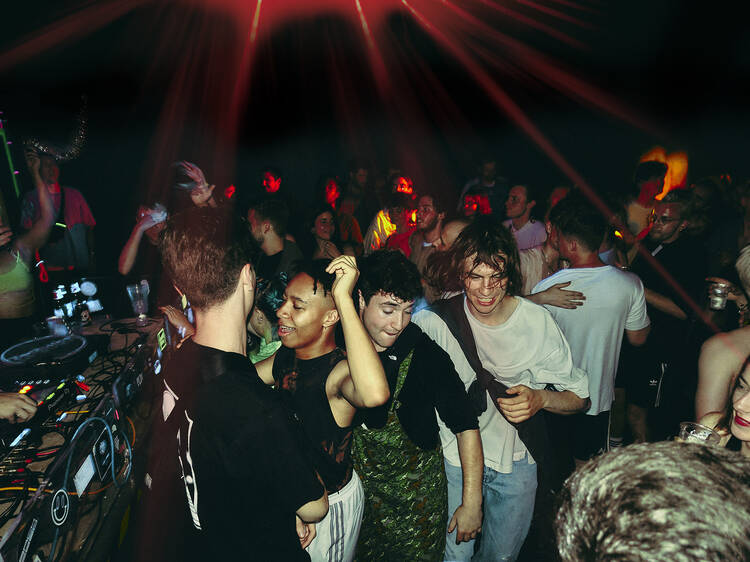 Dance your way through the Easter bank hol at one of The Cause's famed day parties. Chicago-based Hiroko Yamamura will make her UK debut behind the decks at the 60 Dock Road venue. Cause fave and Berghain stalwart Ryan Elliott will also be going B2B with Evan Baggs and there'll even be a slap-up brunch and £5 bloody marys for sustenance. This one finishes at 10pm, so you'll be in ship shape for your fam on Easter Saturday.
2. Sup the hops of life on a crucifixion-themed pub crawl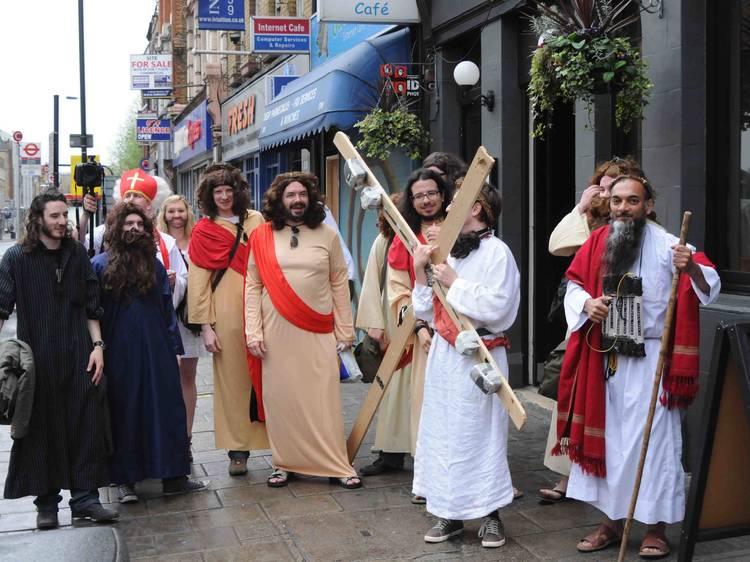 Worship at the altar of the pint on this Easter crucifixion-themed charity pub crawl, which is being resurrected after a three-year hiatus following that biblical-scale situation we all lived through recently. Participants on the Easter Sunday sesh dress like Jesus and visit biblically-named pubs to raise money for charity – you will be asked for a small donation – starting at The Trinity in Borough and finishing at Whitehall's Silver Cross. Prepare to make a holy show of yourself.
3. Enter an immersive David Attenborough documentary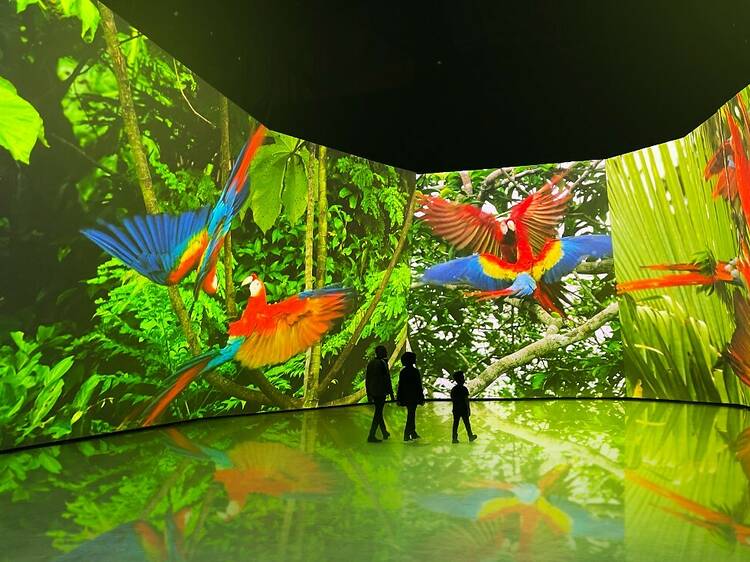 The Attenborough supremacy continues with this immersive experience that thrusts you into the heart of the BBC's recent opus 'Seven Worlds, One Planet'. The general vibe is that enormous 360-degree screens give you the sense that you're stepping into the programme's awesome vistas – and while the footage is all from that particular show, you'll be treated to extended scenes, alternative camera angles, and the obviously seismic difference between this and your puny telly. Plus we're promised 'bespoke' commentary from David Attenborough himself.
4. Craft an eco-friendly Easter wreath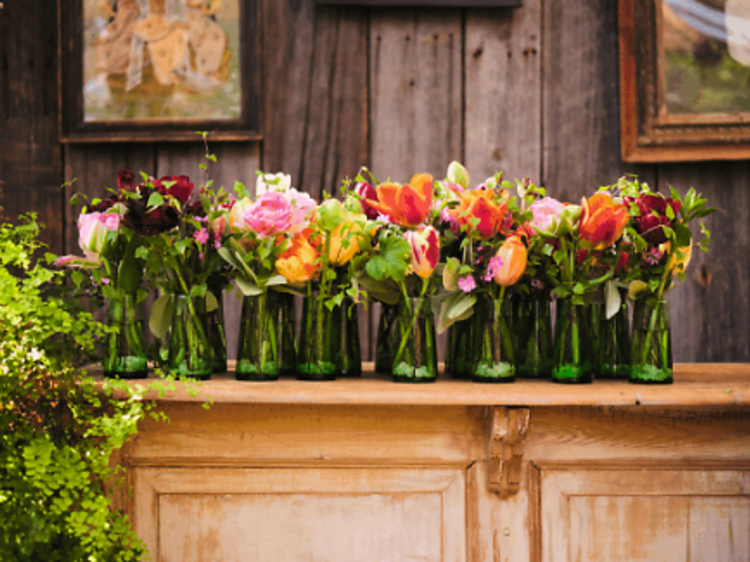 Wreaths aren't just for Christmas. Craft your own Easter-themed donut of foliage at this hands-on workshop from the green-fingered gurus at Petersham Nurseries. Director of horticulture Thomas Broom-Hughes will be on hand to school you on how to make an environmentally friendly willow-based wreath using woodland materials, seasonal British foliage and flowering bulbs, meaning the design you take home won't just be beautiful but also compostable. A win for your front room and for nature.
5. Rent a boat and go for a float along London's canals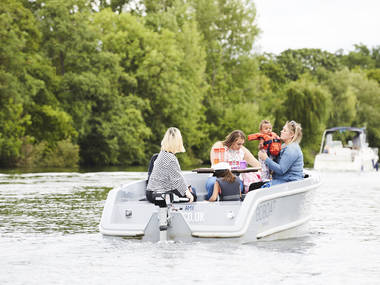 With GoBoat in Paddington, you can hire and self-drive your own boat make your way across London's canals. Depending on how good your steering skills are, you'll be travelling past London Zoo, through Regent's Park and Camden Lock. Prices start at £95 for one hour. Sound good? Each GoBoat can have a micro crew of up to six people. Your days as a lonely sea captain are over.
6. Play new, experimental games at Now Play This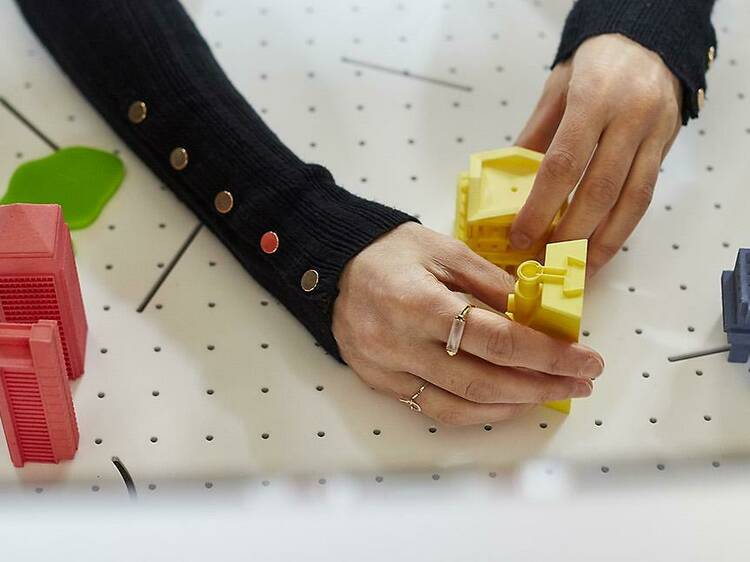 Always a highlight of the London Games Festival, Somerset House's annual celebration of experimental video games returns over Easter weekend this time showcasing games themed around love, in all its many forms. Look out for a whole host of radical games including a feminist dating simulator, 3D scanning games that let you 'walk through' different family homes and cutting-edge construction play kits as well as talks, screenings and other playable exhibits.
Sunday lunch. There's nothing quite like it. An elemental meal that Londoners take incredibly seriously, debates about what constitutes the 'perfect' Sunday roast have been known to last for hours. There is no shortage of top roasts in London. We've rounded up the city's best Sunday meals from a host of homely pubs and restaurants all around town. From snug neighbourhood staples to more bijou gastropubs. A lot of these places get quite busy, by the way. So you're always advised to book ahead to avoid disappointment.
8. Witness Trafalgar Square's enormous reenactment of the crucifixion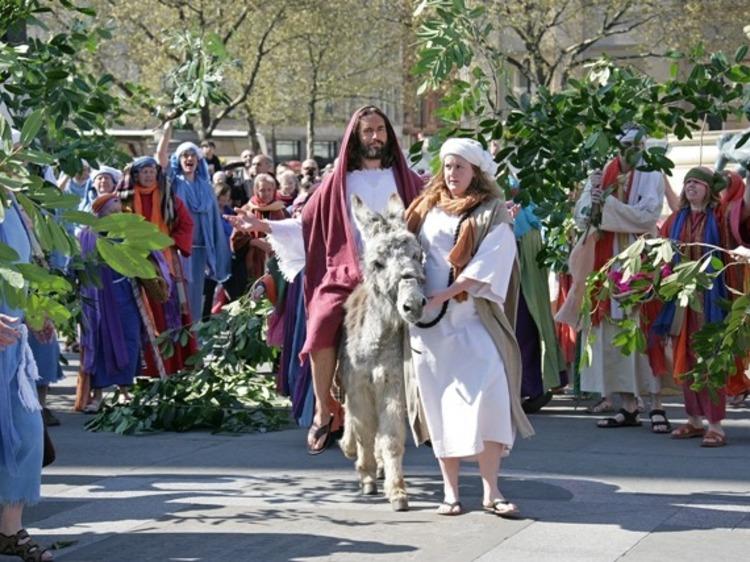 Wintershall Players return with their huge (for which read horses, donkeys, doves and a cast of more than 100) open-air re-enactment of 'The Passion of Jesus' on Good Friday, featuring volunteers from in and around London. Huge crowds are expected but big screens will ensure nobody misses any crucial plot twists.
9. Embrace the season at the Horniman Museum's spring fair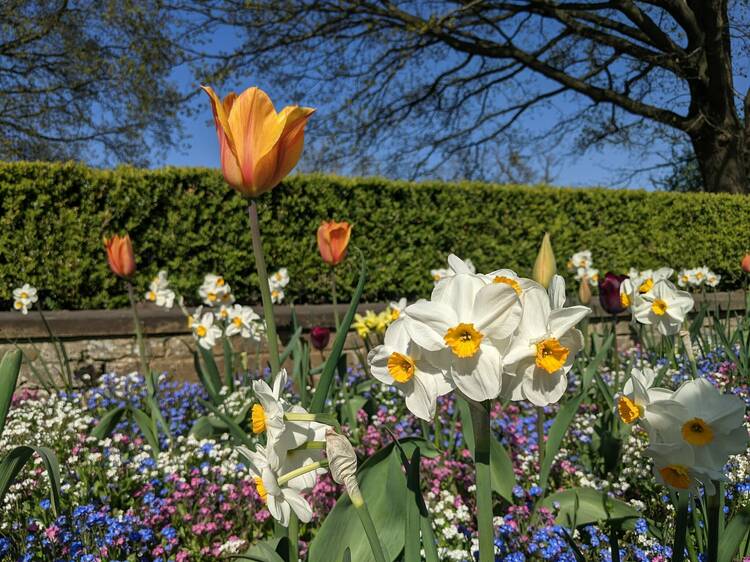 This gem of a museum and gardens in south-east London has a lovely spring fair on the Saturday of the Easter bank holiday weekend. Wow your wee'uns with towering stilt walkers and enchanting bubble performances, or battle it out on the green with UrbanCrazy minigolf. Or take your pick from the rest of the array of family-friendly fun including face painting, garden trails, arts and crafts and live music.
10. Frolic among the flowers at Kew Gardens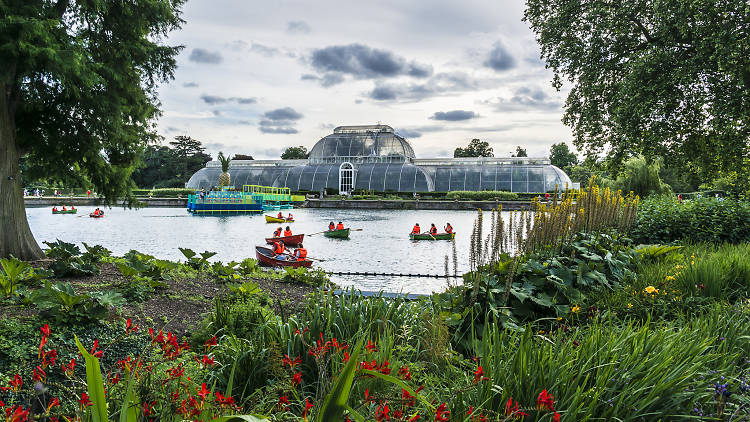 London's botany HQ should be booming with blooms in April, making it the perfect spot for an Easter weekend walk. From its Cherry Walk lined with pink-blossomed Japanese cherry trees to its primrose and crocus-filled woodland garden, there's plenty of pretty petals to spot here.