Home-ownership rates are falling among all age groups except those aged over 65.
The number of people in their mid-30s and 40s who rent their homes has soared three-fold in the past 20 years.
A third of those aged between 35 and 44 in England were living in the private rental sector in 2017, up from fewer than one in 10 in 1997, according to new figures from the Office for National Statistics.
By contrast, homeownership rates among people aged over 65 have increased, with nearly three-quarters of this age group owning a property outright, compared with 56% in 1993.
The ONS warned that homeownership was becoming increasingly concentrated among older people, with the proportion of people renting in the private sector increasing in all other age groups.
Why is this happening?
A combination of strong house price growth and stagnant earnings over the past decade has led to property affordability becoming increasingly stretched, making it harder for people to buy a home.
The ONS also pointed out that people aged over 65 were the first to benefit from the Right to Buy scheme, under which tenants were able to buy their council homes at a discount, boosting homeownership among this generation.
But many of the properties that were sold to tenants were not replaced, and while a third of people in Great Britain lived in social housing in 1979, the proportion had fallen to just 17.6% by 2017 – the lowest level since records began.
This drop in social housing availability has prevented younger generations from benefiting from the scheme to the same extent.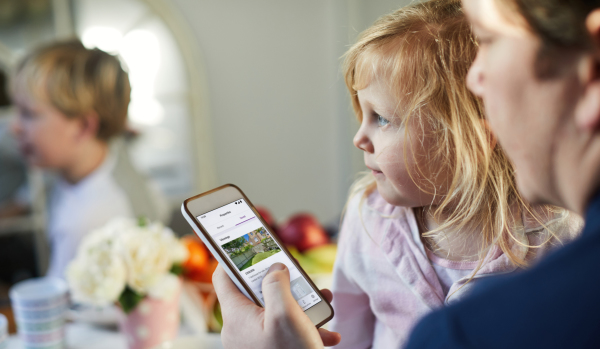 Who does it affect?
The ONS warned that if the current trend in homeownership continues, people are more likely to still be renting a home in the private sector when they retire than they are today.
It said research suggested someone who owned their home outright would need a pension pot of around £260,000 to maintain their standard of living in retirement, but someone who rented privately would need nearly double this amount at £445,000.
But it added that there were also benefits to renting in latter life, as the landlord would be responsible for maintenance costs.
What's the background?
While the findings suggest many people are continuing to struggle to get onto the housing ladder, it is worth remembering that the data is from 2017, and the past two years have seen a significant increase in first-time buyers.
The number of people buying their first home soared to a 12-year high in 2019, with more than 350,000 people getting onto the property ladder during the year.
First-time buyers have benefitted from a raft of government initiatives in recent years, including the Help to Buy equity loan, the Help to Buy ISA and stamp duty relief on the first £300,000 of a property's value, while plans for a new scheme offering local first-time buyers a 30% discount on new homes was recently announced.
These measures have not only helped to increase the number of people buying their first home, but this group accounted for more than half of all property purchases made with a mortgage in 2019.
Top 3 takeaways
The number of people in their mid-30s and 40s who rent their home has soared three-fold in the past 20 years
Homeownership rates among people aged over 65 have increased, with nearly three-quarters of this age group owning a property outright, compared with 56% in 1993
The proportion of people renting in the private sector has risen for all age groups except those aged over 65 in the past 20 years