London comes alive in October, with a host of Halloween celebrations, cultural events, and Black History Month commemorations to enjoy.
October nights bring crisp air, pumpkin spice, and the urge to turn on the central heating. But don't let the cooler temperatures keep you from enjoying all that London has to offer this month.
Halloween fans will be thrilled with the city's many spooky festivities, including family-friendly frights, movie screenings, pumpkin-picking fun, and scary nightlife.
Culture vultures will also be in their element, with the return of the BFI London Film Festival, the London Literature Festival at the Southbank Centre, and the Bloomsbury Festival across Bloomsbury.
And October is also Black History Month in the UK, so many of London's major institutions will be staging special events to mark the occasion.
Art, theater, food, and drink: London has it all in October 2023.
Art lovers can rejoice at Tate Britain's big new exhibition about Young British Artist Sarah Lucas and the long-awaited Marina Abramović retrospective at the Royal Academy of Arts.
Theatergoers will love Penelope Skinner's new play "Lyonesse," starring Lily James and Kristen Scott Thomas, and a big new adaptation of Maggie O'Farrell's bestselling novel "Hamnet."
And those not embarking on Sober October can enjoy Oktoberfest celebrations galore, plus London Cocktail Week.
There's also plenty more to do in London in October, from visiting museums and galleries to exploring the city's many parks and gardens. Check out our list of the best cultural happenings and things to do throughout the month.
1. Let down your synthetic wig at one of these Halloween events in London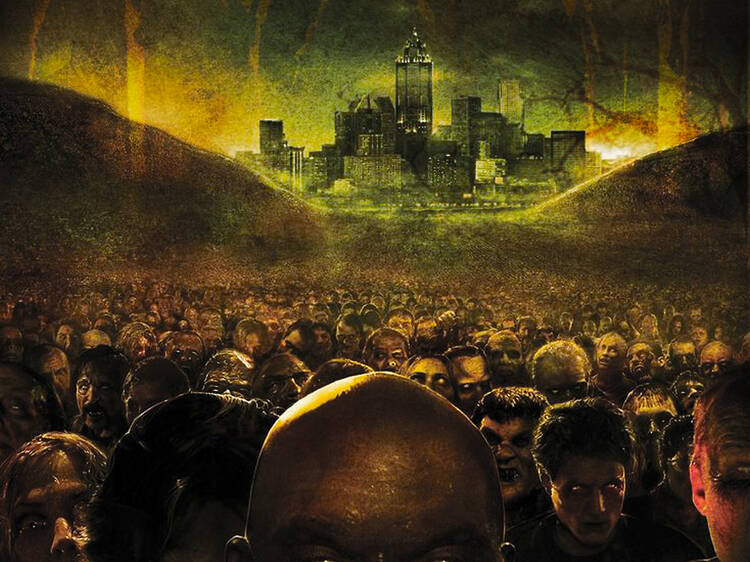 When the days are a-darkenin', London is being over-run with giant arachnids and the supermarkets are filling up with pumpkin-plastered merch, it can only mean one thing: Halloween, Tuesday October 31 2023, is almost upon us. So dust off your cape, comb out your synthetic wig and get searching for a 'beginner friendly' face painting tutorial on YouTube. Here are the best Halloween events happening in London this year.
2. Celebrate Black History Month in London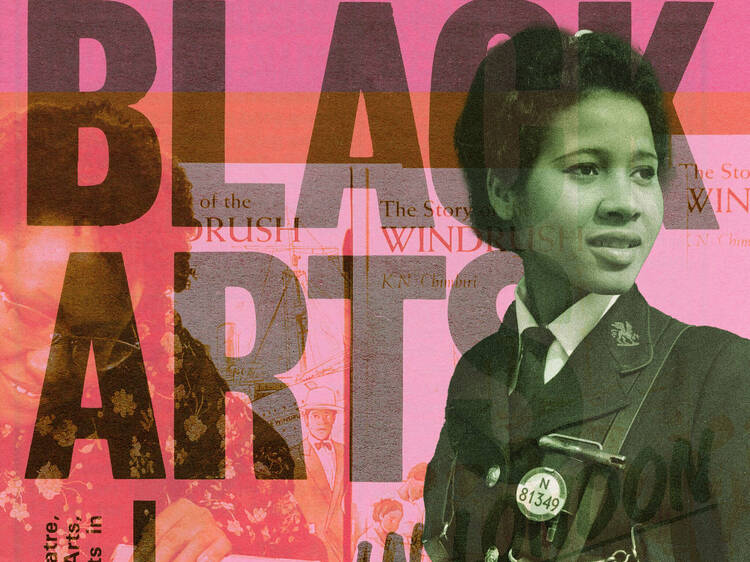 October isn't just the time of year when the leaves turn brown, the clocks go back, yet another installment of the seemingly unkillable 'Halloween' franchise is released and sugary pumpkin syrup suddenly starts appearing in absolutely everything. It's also Black History Month, and as usual there's plenty going on around the capital to mark the occasion. Check out our roundup of some of the best stuff going on throughout the month here.
What is Black History Month?
Black History Month is an annual month of observance honouring the history, traditions, arts and culture of Black people both in the UK and across the globe. Founded in the United States in 1970, it was first celebrated in the UK in 1987.
When is Black History Month 2023?
In the UK and Ireland, Black History Month takes place in October, with talks, exhibitions, screenings and plenty more events taking place nationwide throughout the month. Don't get it mixed up with the US and Canadian version, which is celebrated in February. Yes, it's another one of those needlessly confusing disparities between our calendars, just like Mother's Day.
3. Sip on delicious tipples at London Cocktail Week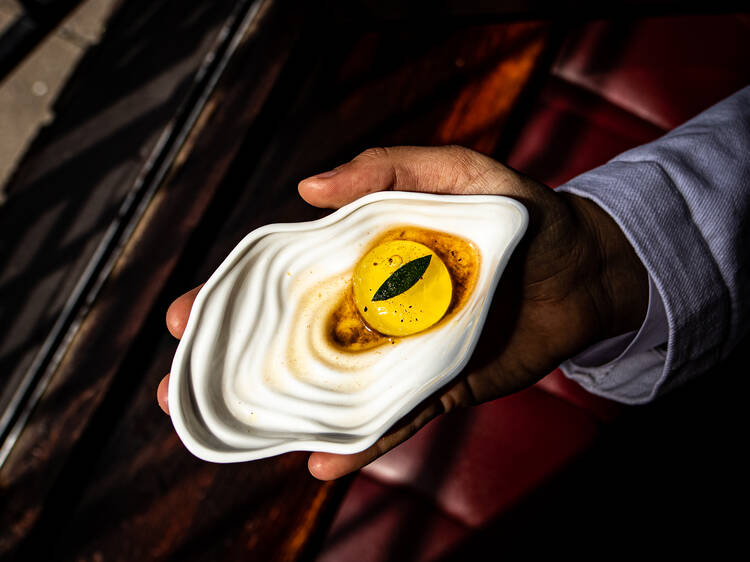 The biggest cocktail festival in the world, London Cocktail Week, is back this October with a special focus on the city's reputation as a global capital of cocktail culture. This year you can check out the fancy sounding Connoisseaur's Collection of unique events with intimate tastings and masterclasses by award-winning bartenders. Plus, there's the return of the Curated Cocktail Tours, where London's top bars are shaking up delectable drinks for just £8 (with the wristband).
4. Check out our roundup of perfect autumnal days out in London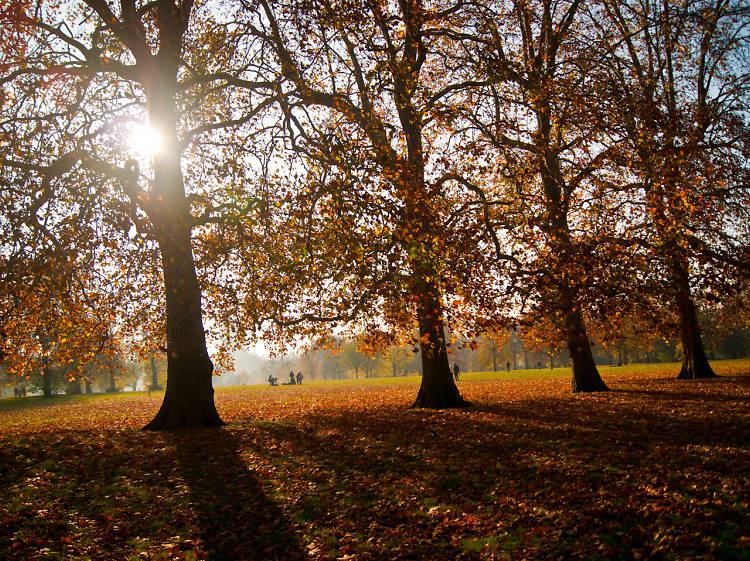 Is that the saccharine scent of pumpkin spice in the air? Surprised to see lots of orange orbs taking over your local supermarket? It can only mean one thing: autumn is upon us in all its crispy-leafed, russet splendour.
From glowing sunsets, to bracing walks and cosy pubs, there are lots of things that make up the ultimate autumnalday trip and London has them in spadefuls. Whether it's nestling up in an old-school whisky tavern with a wee dram, collecting up armfuls of pumpkins from the city's premier markets or exploring Gothic cemeteries.
So dig out a jumper and don your most fetching hat: autumn in London is here, and we've got eight autumnal outings in the city guaranteed to get you in the mood for smashing conkers. Summer, we're so over you.
a. Kew Gardens
They've got a tree or two down at Kew Gardens – actually, around 14,000 of them – so if you want to see autumnal colours across the skyline, it's the place to be. Climb the 118 steps up to the Treetop Walkway to watch nature's greatest art show. 
Get the full autumn effect
Dig out the wellies and go on a rainy day for that primo autumn smell.
b. Richmond Park
More than 600 deer call Richmond Park home, and come autumn they're feeling amorous. Keep an eye out amid the rust-coloured leaves and long grass, and you might witness stags bark and roar as they clash antlers to impress the ladies. Bit like a night out in Clapham. 
Get the full autumn effect
Hire a bike from Roehampton Gate and pedal off into the wilds. 
c. Pumpkin picking
Do you have ambitions to cover your mantelpiece in ornate gourds, Martha Stewart style? Or are you just planning an epic pumpkin risotto? Either way, Sainsburys' selection just won't cut it: you've got to go right to the source. Take a day trip to Stanhill farm in Kent or Garson Farm in Surrey and you'll find pumpkins galore that are ready for picking in your very own harvest festival.
Get the full autumn effect
Why stop at pumpkins? Find a nearby hedgerow and go foraging for sloe berries and elderberries for use in homemade gin concotions.
d. Greenwich Park
Kick your way through the fallen leaves from the many horse chestnut trees in Greenwich Park. And once you've stocked up on conkers, check out the dreamy views across the river Thames and the amazingly autumnal red deer in the Deer Park. 
Get the full autumn effect
Grab a freshly baked treat from the White House Café – time it right and it'll still be warm.
5. Pay a visit to a free art exhibition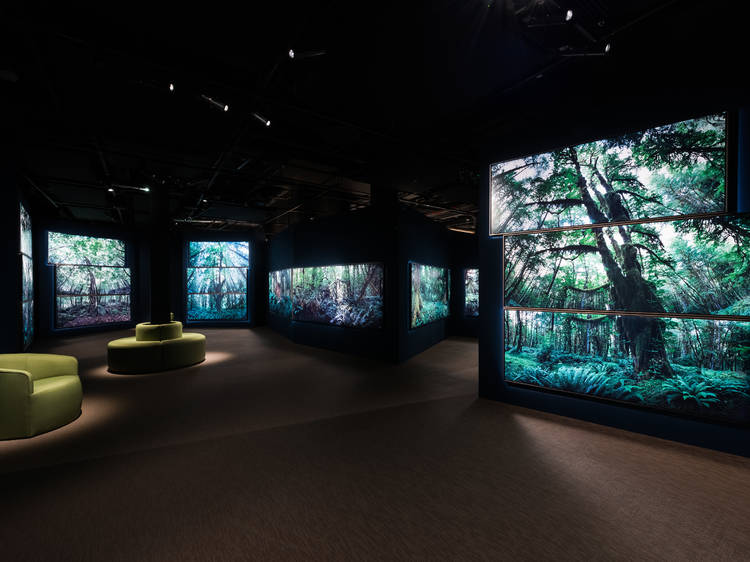 Looking at great art needn't cost the same as buying great art. With a shed-load of free art exhibitions in London, wandering through sculptures, being blinded by neon or admiring some of the best photography in London needn't cost a penny. Here's our pick of the best free art exhibitions this week and beyond.