September in London may be 'back to school' time, but it's also when the city comes alive. A lot of London's cultural scene goes into semi-hibernation mode over the summer, but come autumn it kicks back into gear with landmark museum exhibitions, new theatre and art shows and brand new food and drink openings.
There's also a whole host of city-wide fests taking over the capital, including Open House London – giving us a chance to get a sneak peek inside usually private buildings – London Design Festival and Totally Thames – the brilliant celebration of London's watery main artery complete with an illuminated flotilla installation.
1. Celebrate London's watery main artery at Totally Thames Festival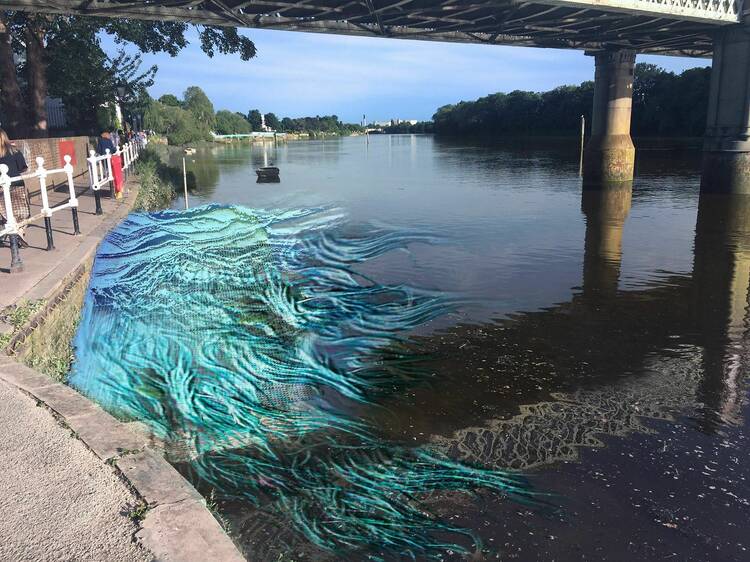 🌟 Festivals 📍 Bloomsbury  📅
This month-long annual celebration of the Thames makes a splash with its mix of art festivals, community events, regattas, river races and environmental activities. This year look out for an immersive exhibition about the planet's simultaneous beauty and fragility with satellite views and a live performer, plus free walking tours, a kayak taster session, creative workshops and a climate cabaret.
2. Step into beautiful immersive installations at London Design Festival
🌟 Festivals 📍 South Kensington  📅
Once again the world's best designers interrogating the boundaries of what can be constructed are taking over London with a bunch of inventive events, exhibitions and installations. 2023 marks 300 years since the death of Sir Christopher Wren (aka the bloke who designed St Paul's Cathedral), so expect plenty of projects celebrating his contribution to the capital's cityscape, plus the usual events at the V&A and across designated Design Districts all over London. With new destinations in Dalston, Fitzrovia, Chelsea and Battersea, it's likely some fantastic contemporary exhibitions will be cropping up near you.
3. Regent's Park becomes an huge outdoor gallery for Frieze Sculpture 2023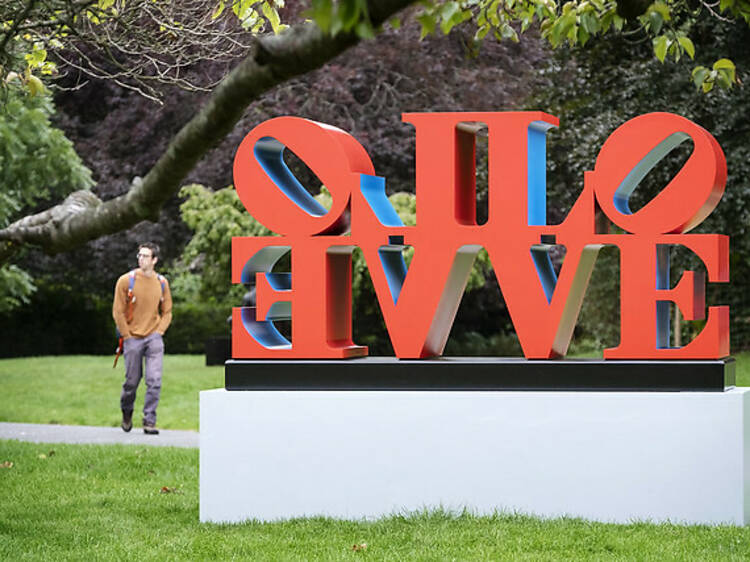 🌟 Art   ✪   Sculpture  📍Regent's Park  📅 20 Sept to 29 Oct 2023
Frieze Sculpture is transforming Regent's Park into a massive outdoor gallery again. Fatoş Üstek takes the curation reins for the first time, and visitors can appreciate the new works by leading international artists, including Ayşe Erkmen, Ghada Amer and Hank Willis Thomas. Look out for performances and talks enhancing the art which will also be free to the public. Slap on the sun cream (or a raincoat) and go soak up some sculpture.
4. Go to a gig inside a big, colourful and inflatable tunnel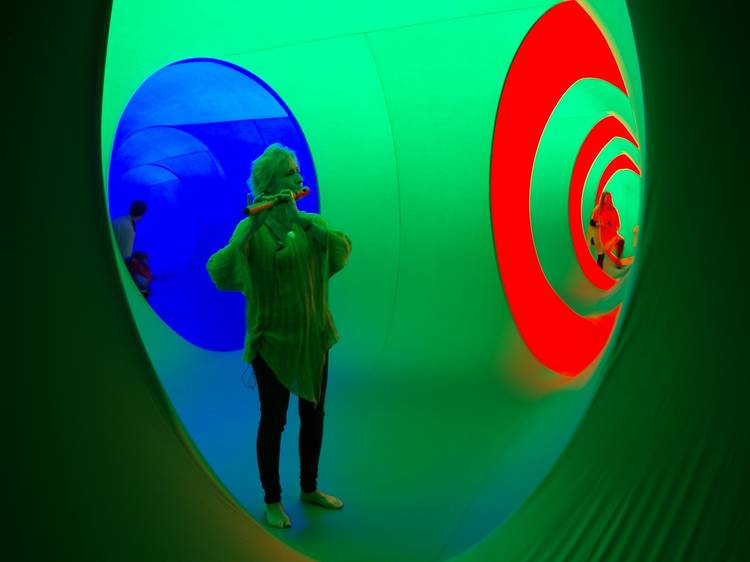 🌟 Quirky events 📍Clapham  📅Until 17 Sept 2023

Colourscape's labyrinth of polychromatic tunnels is returning to Clapham Common. Never been? Just wander around its big inflatable labyrinth to see what musicians you can find inside. You might happen upon a flautist, a classical guitarist or maybe some bloke playing a conch. Who knows!? Those kaleidoscopic innards are designed to surprise. One of the few upsides of the post-covid era is that you have to pre-book, doing away with the long Colourscape queues of yore. Check their website for more info on opening times and ticket releases.
5. Music and politics meet at boutique fest HowTheLightGetsIn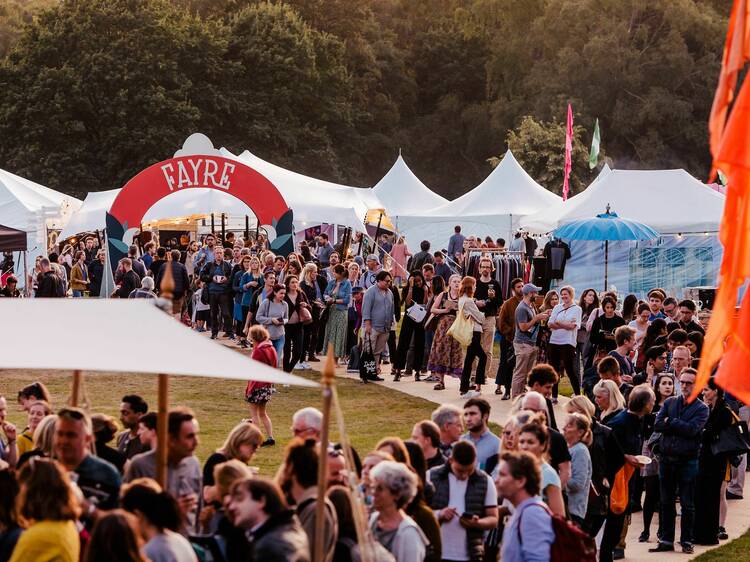 🌟 Festivals 📍 Hampstead Heath  📅 23 Sept to 24 Sept 2023 
You don't see many festivals billing themselves as a blend of 'philosophy and music' but that's exactly what you get at this weekend of ideas, with over 100 events planned at Kenwood House in Hampstead Heath. Dine with some of the world's leading thinkers, listen to debates, including discussions on 'the Danger of Safety', and 'Peace for Our Time'. Once you're ready to take your thinking cap off, there are the comedy and music sets.
6. Two-step to electronic tunes at Waterworks Festival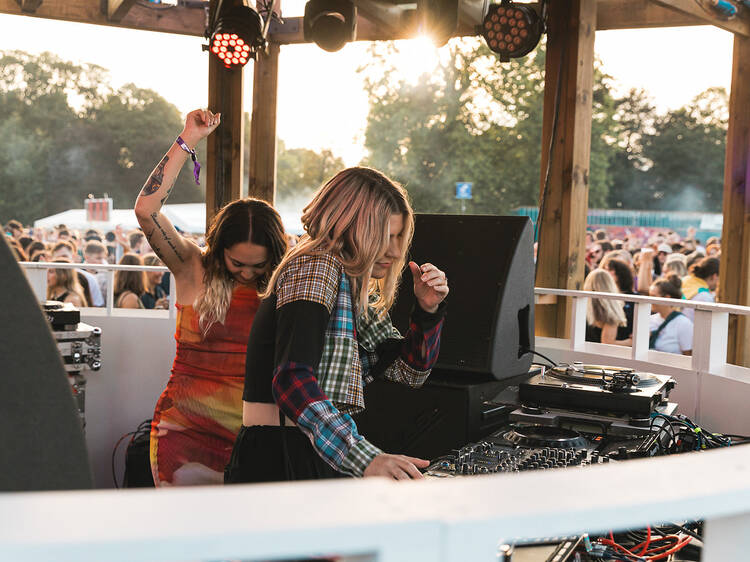 🌟 Music   ✪  Music festivals   📍 Acton   📅16 Sept 2023

It's not time to hang up your dancing shoes just yet, as there is one final day festival coming to the capital, and it's going to be a corker. Created by the gang behind Percolate and Croatian festival Love International, Waterworks returns to Gunnersbury Park this autumn and the line-up is banging. Make sure to catch Saoirse, Peach, Moxie and Shanti Celeste, AKA SASS, doing their only UK show this year, taking over the Orbit stage for 4.5 hours. Then there are sets from dance music heavyweights like Call Super, Palms Trax, SHERELLE and Francesco Del Garda. Plus a whole load of other top DJs including Josey Rebelle, Yung Singh, salute, Lukas Wigflex, Angel D'Lite, Eliza Rose, HAAi, the list goes on. See you in the dance.